---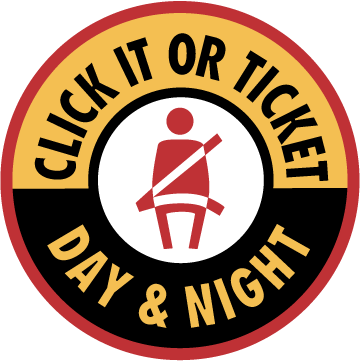 November Click It or Ticket Mobilization Forms Available
Thanksgiving Holiday Mobilization runs November 19-30
The Seat Belt Survey and Law Enforcement Reporting Forms for the November Mobilization are now available for download. The forms are to facilitate your data collection prior to submitting the data into the Traffic Records Electronic Data System (TREDS).
Seat Belt PRE-Survey Period beings Saturday, November 10 and must be completed by Friday, November 16.
---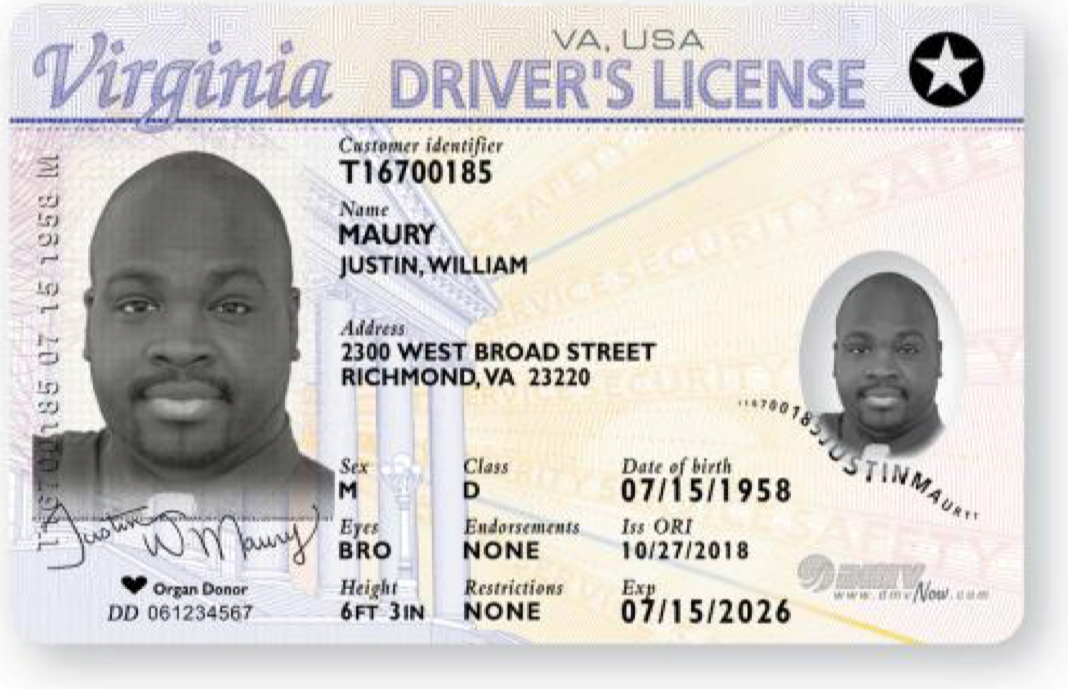 TODAY: DMV Begins Issuing REAL ID Driver's Licenses and IDs
Interested Virginians have until October 2020 to Upgrade to Optional Card before Federal Air Travel ID Requirements Take Effect
RICHMOND – The Virginia Department of Motor Vehicles (DMV) begins issuing optional REAL ID compliant driver's licenses and identification cards today.
A REAL ID compliant credential can be used for all of the same purposes as your current driver's license – including driving, voting and accessing federal benefits – but, beginning October 1, 2020, also can be used as the federal identification which will then be necessary for boarding domestic flights and entering secure federal facilities and military bases. Read more
---
Virginia Law Enforcement Challenge Awards Presented
Twenty-seven agencies recognized for excellence in traffic safety; Henrico County Police Division takes home top honors
Celebrating its twenty-ninth year in Virginia, the Law Enforcement Challenge program promotes professionalism in traffic safety enforcement and encourages agencies to share best practices and programs with each other. The awards are based on entries prepared by the participating agencies that highlight their traffic safety education and enforcement activities in occupant protection, impaired driving and speed over the past calendar year. Judges award points to the agencies in the six areas that comprise a comprehensive traffic safety program: problem identification, policies, planning, training of officers, public information and education, enforcement, and an evaluation of the outcomes of the agency's efforts.
VIEW THE COMPLETE LIST OF WINNERS
---
2018 DMV Legislative Bulletin Available
This annual bulletin reviews legislative changes from the 2018 General Assembly Session that impact traffic laws and DMV licensing and registrations. DOWNLOAD BULLETIN
---
NEW RESOURCE PAGE: Suggested Strategies for Improving Campus Pedestrian Safety
Given the large amount of traffic running through and around Virginia's campuses, and the increased numbers of college students, faculty, and staff who are walking and bicycling for commuting, physical activity and recreation, pedestrian injuries remain a concern for campus law enforcement. This page provides resources to assist you in planning policies, educational and enforcement strategies.
---
Important! TREDS Process Changes Coming Soon
Beginning around February 1, 2018, all agencies in Virginia will be required to submit requests to the TREDS System Owner at DMV whenever agency personnel need new user accounts for TREDS/ReportBeam. These requests will, under most circumstances, need to be submitted by a TREDS Department Administrator at the local agency. This is a change from the current procedure. Read more
---
Virginia 2019 Inspection Stickers to Be Relocated on Vehicle Windshield
RICHMOND – Effective Jan. 1, 2018, Virginia state inspection stickers will no longer be affixed to the bottom center of a vehicle's windshield. Due to new innovations in the automotive industry, the state inspection stickers will be placed in the bottom left corner of the windshield, when viewed from inside the vehicle. This change in location will also apply to the placement of any other authorized stickers. There have been no changes made to the size or appearance of the existing vehicle inspection sticker.
The relocation stems from the fact that automobile manufacturers now offer crash avoidance technology in many of their vehicles. In such vehicles, the new technology utilizes the center of the windshield. Therefore the placement of items in that area, including stickers, could prevent crash avoidance systems from operating properly. Read more
| | |
| --- | --- |
| Upcoming Events/Trainings | Tweets by @SmartSafeSober |