---
Statewide Challenge to Increase Seat Belt Use Among Teens and Youth Kicks Off in Virginia
More than 70 high and middle schools across the state participating
SALEM, VA— More than seventy high and middle schools across Virginia are kicking off a statewide campaign to increase seat belt usage rates among teens and youth. (See list of schools below)
The four-week challenge, "Save Your Tailgate, Buckle Up" will encourage youth and teens to develop a lifelong buckle up habit by reminding them that seat belts are critical safety equipment for every driver and passenger. Using the slogan, "Seat Belts Are Your Safety Equipment," the campaign emphasizes that seat belts are critical safety equipment in a vehicle and are designed to protect and save lives. Just as football players always wear a helmet, drivers and passengers should always buckle up for safety is a central message of the campaign. Read more
---
Labor Day weekend fatalities down, Virginia State Police say
Though a national safety group warned that Labor Day weekend could be the deadliest in eight years on U.S. highways, Virginia's number of traffic deaths over the four-day period that started Friday and ended Monday were down by more than half compared to 2015, the state police said.
There were seven reported traffic deaths statewide, compared with 16 in 2015, according to preliminary data. Two motorcyclists died in Chesterfield and Henry counties, a pedestrian was killed in Norfolk and four fatal crashes happened in Brunswick, King George, Montgomery and Nottoway counties. Two fatalities involved people who did not use seat belts, the state police said. All of those killed were males between the ages of 17 and 79. Read more
---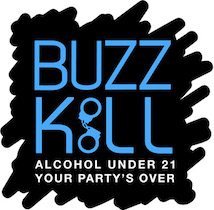 2016 Virginia Buzzkill Campaign Against Underage Drinking to Launch Sept. 2 at NSU
Norfolk State University Police will host the launch of the 2016 Virginia Buzzkill campaign, a joint law enforcement agency awareness initiative of the Virginia Association of Campus Law Enforcement Administrators (VACLEA) to deter underage drinking, and educate everyone about the consequences of providing alcohol to underage individuals.
Norfolk State University Police, along with law enforcement personnel from Christopher Newport University, Hampton University and Tidewater Community College will hold a 10 a.m. press conference on Sept. 2 at the NSU Student Center. The event will occur in advance of the college football and tailgating seasons at many higher education institutions in the Tidewater area.
---
2016 TREDS Trainings
Seven classes offered across Virginia in August & September
The Virginia Highway Safety Office (Traffic Records Program) is providing TREDS training in August/September, 2016 at seven different locations across the state. The training will focus on the electronic submission of crash reports using ReportBeam, review and approval of crash reports in TREDS as well as an introduction to new report and map functionality now available in TREDS.
This FREE training session is open to all law enforcement officers and trainers. Each training session can accommodate 20-25 registrants; therefore, registrations will be accepted as received until the classes are full. Training will begin at 9:00 AM and end at 3:00 PM, including a lunch break (on your own.) In-service credits will be awarded for the training.
CLICK HERE to see the list of dates/locations, the agenda, and how to register
---
Upcoming Crash Investigation Courses
The VAHSO is offering the following crash investigation courses in September for up to 25 students per class.
The tuition for these courses is FREE for Virginia law enforcement officers; however, the travel/lodging/per diem/other expenses must be covered by the Law Enforcement Personnel and/or Law Enforcement Agency.
Motorcycle Crash investigation Course
September 12 – 16, 2016 (0800-1700)

Norfolk Training Academy / Second Patrol Division
2500 N. Military Highway
Norfolk, Virginia 23502

Commercial Vehicle Crash Investigation Course
September 26 – 30, 2016 (0800-1700)

Henrico Public Safety Training Center
7701 E. Parham Rd.
Henrico, Virginia 23228
---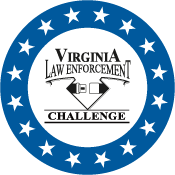 2016 Virginia Law Enforcement Challenge Results Announced!
The Virginia Association of Chiefs of Police (VACP) is pleased to announce the recipients of the 2016 Virginia Law Enforcement Challenge awards for the best traffic safety programs in the state in 2015. The awards luncheon will take place during the VACP's 91st Annual Training Conference on Tuesday, September 20, 2016 at the Hotel Roanoke in Roanoke, VA.
Celebrating its twenty-seventh year in Virginia, the Law Enforcement Challenge program promotes professionalism in traffic safety enforcement and encourages agencies to share best practices and programs with each other. The awards are based on entries prepared by the participating agencies that highlight their traffic safety education and enforcement activities in the past calendar year. Judges award points to the agencies in the six areas that comprise a comprehensive traffic safety program: problem identification, policies, planning, training of officers, public information and education, enforcement, and an evaluation of the outcomes of the agency's efforts.
The Virginia Challenge is held in cooperation with the National Law Enforcement Challenge Awards, which are presented by the International Association of Chiefs of Police (IACP). This year, eleven Virginia agencies plus the Virginia Association of Chiefs of Police were selected to receive thirteen national awards — the most of any state! National Challenge award winners have been announced by the IACP on their web site at http://www.theiacp.org/NLEC. National awards will be presented in October at the International Association of Chiefs of Police Annual Conference in San Diego, VA.
---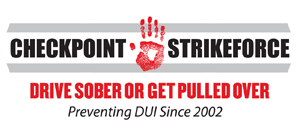 Checkpoint Strikeforce / "Drive Sober or Get Pulled Over" 2016 Mobilization Resources
As the 2016 Checkpoint Strikeforce / National "Drive Sober or Get Pulled Over" Impaired Driving Enforcement Campaign gets underway this week, here are some Virginia-specific resources for you to use in your public education promotions.
The National Mobilization runs August 19 – September 5, 2016. CLICK HERE for more information.
---
| | |
| --- | --- |
| Upcoming Events/Trainings | Tweets by @SmartSafeSober |