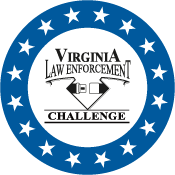 2015 Virginia Law Enforcement Challenge Award Winners Announced!
The Virginia Association of Chiefs of Police (VACP) is pleased to announce the recipients of the 2015 Virginia Law Enforcement Challenge awards for the best traffic safety programs in the state. The awards luncheon is scheduled to take place during the VACP's 90th Annual Training Conference on Tuesday, September 1, 2015 at the Williamsburg Lodge in Williamsburg, VA.
The Virginia Challenge is held in cooperation with the National Law Enforcement Challenge Awards, which are presented by the International Association of Chiefs of Police (IACP). This year, eleven Virginia agencies plus the Virginia Association of Chiefs of Police were selected to receive fourteen national awards — the most of any state!
---
New Traffic Laws Take Effect in Virginia on July 1
Law Changes Include Safety Provisions for Bicyclists, Portal Vehicles
RICHMOND – Several new traffic laws take effect July 1 in Virginia. The 2015 General Assembly amended state code to increase safety provisions for traffic management vehicles, bicyclists, postal vehicles, and refuse-collection vehicles, among other initiatives. Read more
---
Governor's 2015 Transportation Safety Awards Announced
Groups and Citizens Recognized for Commitment to Saving Lives
RICHMOND – Virginia Secretary of Public Safety Brian J. Moran saluted the winners of the 2015 Governor's Transportation Safety Awards during a ceremony at the Capitol on Tuesday, June 16.
"These awards recognize the hard work, cooperation, and innovation that are hallmarks of Virginia's safety organizations, law enforcement, and individuals looking to make a difference," Secretary Moran said. "But the real reward can be measured in lives saved. Traffic fatalities have been on the decline for years in Virginia, thanks to all of you." Read more
---
Virginia's new Transportation Network Company law goes into effect on July 1
Expect to see TNC registration decals as early as June 4
RICHMOND - Virginia law, effective July 1, 2015, regulates transportation network companies, more commonly called TNCs.
These companies – Uber and Lyft – use a smart phone app to match passengers with nearby drivers through GPS technology. TNC drivers, called partners, operate their personal vehicles. Ride arrangement and payment is all done through the app. Street hails are prohibited.
Although the Virginia Department of Motor Vehicles oversees TNC regulations, DMV special agents and local and state law enforcement share the duty of enforcing the new law. Read more
---
Regular Traffic Enforcement Can Play a Crucial Role in Defining Commercial Vehicle Safety
Many crashes involving commercial motor vehicles (CMVs) are preventable. Of those fatal crashes involving large trucks and buses, nearly 90 percent were caused by the behavior of the drivers of either CMVs or passenger vehicles. High-risk behaviors such as speeding, following too close, and failing to yield—all highly visible and detectable actions—are driver-related crash factors.5 In addition, driving without wearing a seat belt greatly increases the risk of serious injury or death when a crash occurs. The fact that all of these behaviors are detectable demands an effective and sustained enforcement strategy that focuses on reducing the number of crashes, especially those involving large trucks and buses. Read more
---
General Assembly Passes Bill from Attorney General Herring and Delegate Lopez to Ban Dangerous Powdered Alcohol
RICHMOND (February 16, 2015) -- Today, the Senate unanimously passed a bill from Attorney General Mark R. Herring and Delegate Alfonso Lopez (49-Arlington) to ban the importation, sale, and use of powdered or crystalline alcohol. The bill was previously approved unanimously by the House of Delegates and it will now go to Governor Terry McAuliffe for his signature. The use of powdered alcohol presents a substantial risk for abuse, especially by young people, because it can be easily transported, hidden or consumed due to its discrete, compact packaging. It could be sprinkled into to someone's drink without their knowledge, snorted through the nose potentially leading to brain damage, and could easily be over-consumed resulting in alcohol poisoning. Powdered alcohol is currently banned in seven states, with several other state legislatures considering similar measures, even as the manufacturer pushes to get the product to market this spring. Read more
---